American Express
BT/A Advertising
2018-Present
As one of the agency's biggest clients, I am able to design various types of assets on a wide variety of platforms. This also means participating in large-scale events and launches.

My work includes merchant and cardmember-facing emails, direct mail, motion graphics for internal purposes, signage and way-finding design, full campaign packages for national and international Amex clients.

Today's Parent Magazine
Rogers Media Inc.
2016, 2017-2018
I was responsible for designing multiple spreads per issue, each requiring extensive photo research, concept mocking, art direction on set, and occasionally building pieces to accompany stories. Small-scale set design, quilling, painting, water colour, crafts, illustration and hand lettering. Just to name a few.
During this time I was a producer for the YouTube series, Eats + Treats. This role included storyboarding, production planning, managing stylists, directing on set, working alongside the video team, illustrating and designing graphic accompanying elements.
Click the YouTube thumbnails to view the video.
Canadian Tire WOW Guide
Rogers Media Inc.
2016-2017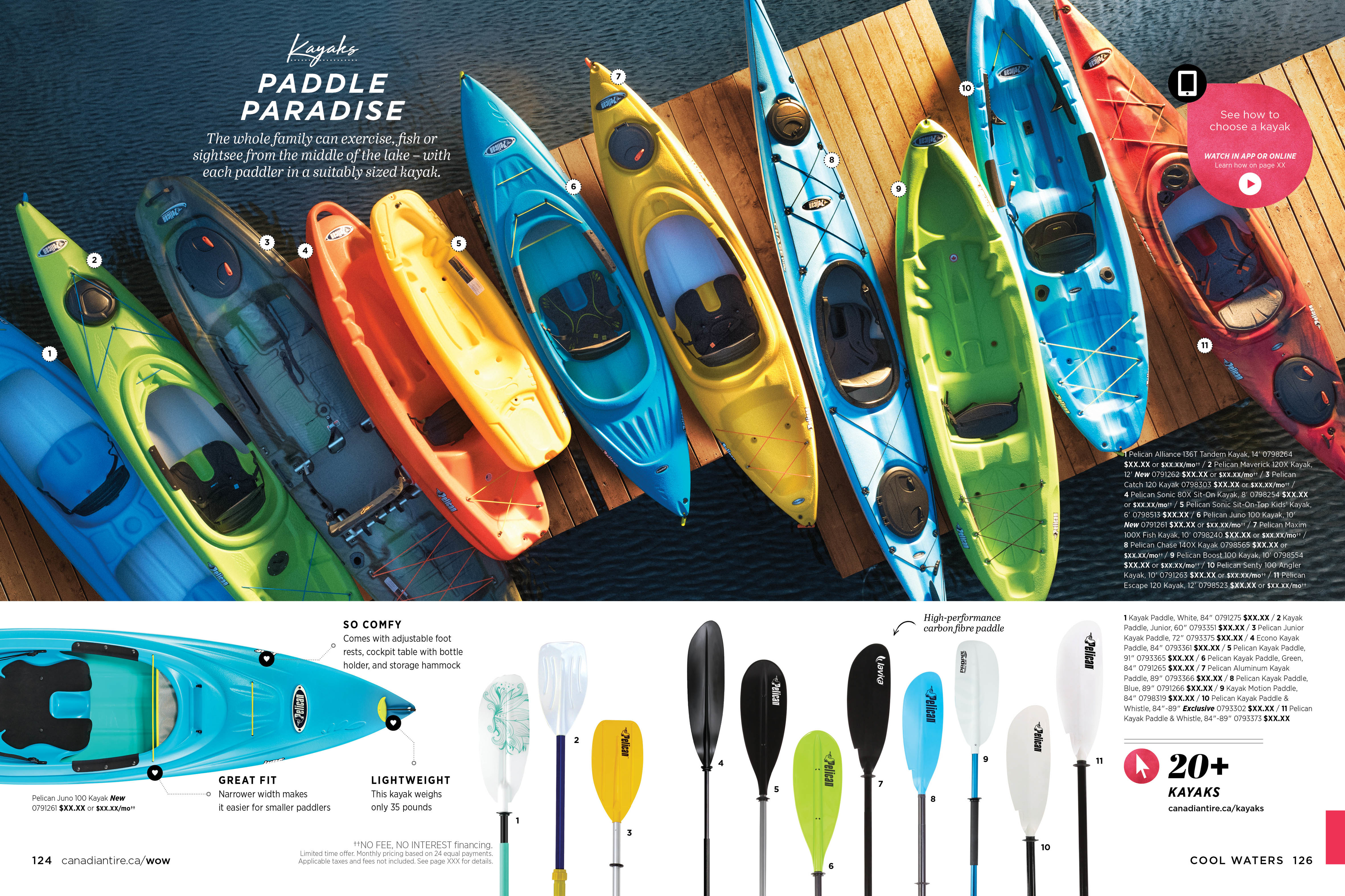 I designed for the Spring/Summer and Fall/Winter 2017 of the WOW Guide. I was responsible for both print and digital layout design. My roles included editorial designer, a lifestyle mockup artist, and illustrator.